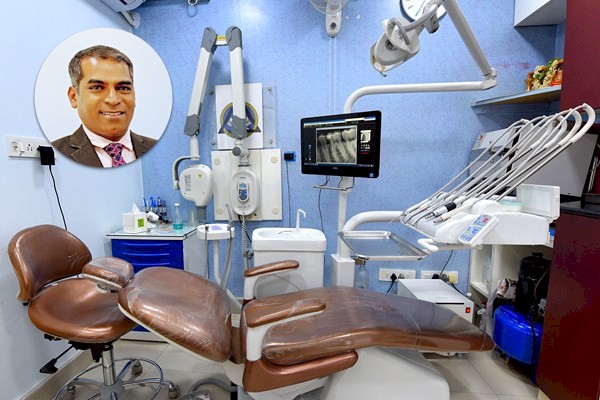 The JP Dental Clinic was established by Dr Jaipal Reddy, BDS, a graduate from one of the premier dental colleges of India, Government Dental College, Bangalore in the year 1999. He is an experienced endodontist and cosmetic dentist, well known in koramangala, Bangalore for his excellent quality dental treatments combined with warmth and personal attention.
The experienced team of specialist at JP Dental Clinic (led by Dr Jaipal Reddy) is dedicated to excellence in dentistry and provides comfortable and modern dental services.
Dentistry is an ever changing profession, our team is constantly upgrading their skills and knowledge to give patients the benefit of the latest techniques and equipments. Patients will receive effective treatment that has been tailored to their needs and for the best result in the shortest amount of time possible.
Our facility is equipped with the latest of advanced diagnostic facilities, highly advanced digital imaging (x-ray) system, etc. These diagnostic advances allow our dentists to better diagnose the dental problems. Our goal is to enable every individual to maintain their natural teeth with healthy, functional and aesthetically pleasing smiles. Our team strives for perfection, making sure that you get the results you desire. whether you seek to improve your oral health with a routine checkup or require more complex procedures.
At JP Dental Clinic, we're passionate about delivering a unique dental experience to each of your visits with us. We focus on your comfort, committed to a pain free dental treatment experience using the most advanced techniques and equipments to reach your oral health goals.